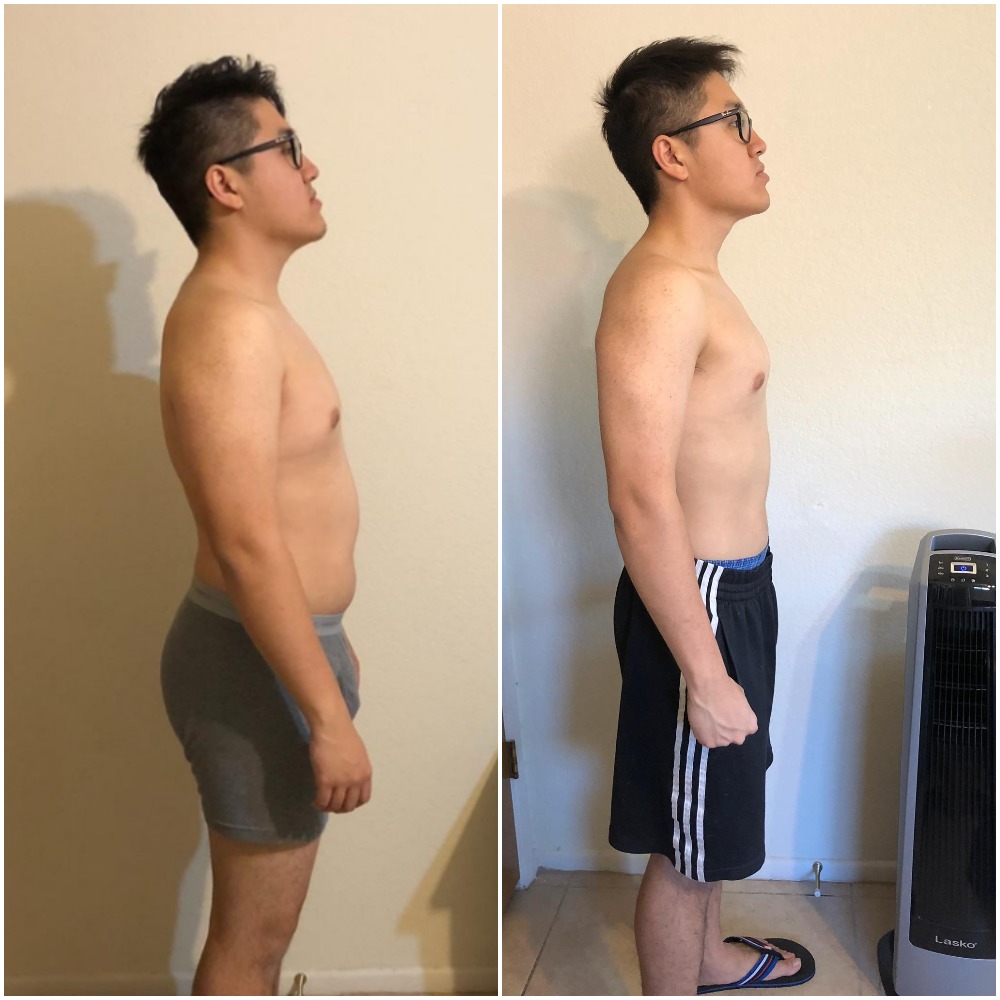 Allen is a great friend of our trainer Quan. They have known each other for over 8 years. Allen recently went vegetarian for but he was eating all the wrong food. He was overly indulging in sweets, french fries and all sorts of goodies. However, as he started to gain weight he knew that he had to change. He was waking up sluggish,had no energy throughout the day and he became more self conscious of his body. So Quan created a nutrition and workout plan for him to follow. After a couple months, Allen made a dramatic change as seen in the pictures above. He follow our system perfectly and was able to slim down and feel more energized throughout the day.
Our client Michael have come a long way with us. He has been with us for over a year now and he is getting married soon! The picture may show you the awesome results but not how much work and dedication it required. This man has been putting in the work since day one.

In the beginning he told us that as an engineer, many people he worked with are very overweight and unhealthy. He knew that it would be his path if he didn't make any changes. He figured didn't know much about fitness and needed some guidance. So he was out there searching and found us. As we stated he was driven for success on day one and put in great effort everyday that he trained with us and by himself.

We are so happy of how far he has gotten. After his wedding we are working further to help him put on more muscles!💪💪
Krishna's 2 months progress -10lbs
Our client have lost over 30lbs but sadly we lost the before picture of when he first started.😣 Krishna was doing 2 days per week of group fitness classes in LA Fitness and he was very unhappy with the progress 😧. He decided that he finally had enough and joined us after months of consideration. We started slow and taught him the fundamentals of exercise and diet.

It wasn't until 6 months into the program that the momentum for him started rolling🏃‍♂️. He got his friend into fitness and on the days that he was not with us, he trained with his friend👥. Through our method he was able to teach his friends how to exercise properly and effectively. 💪

He may not be with us now but when he is stuck and needs help we are always here for him. 👊👊 Lesson: Find a friend that is as dedicated if not more dedicated than you are to work out together!🤝👬👭. Be careful of friends that will drag you down!